Jude Allen Photography Workshop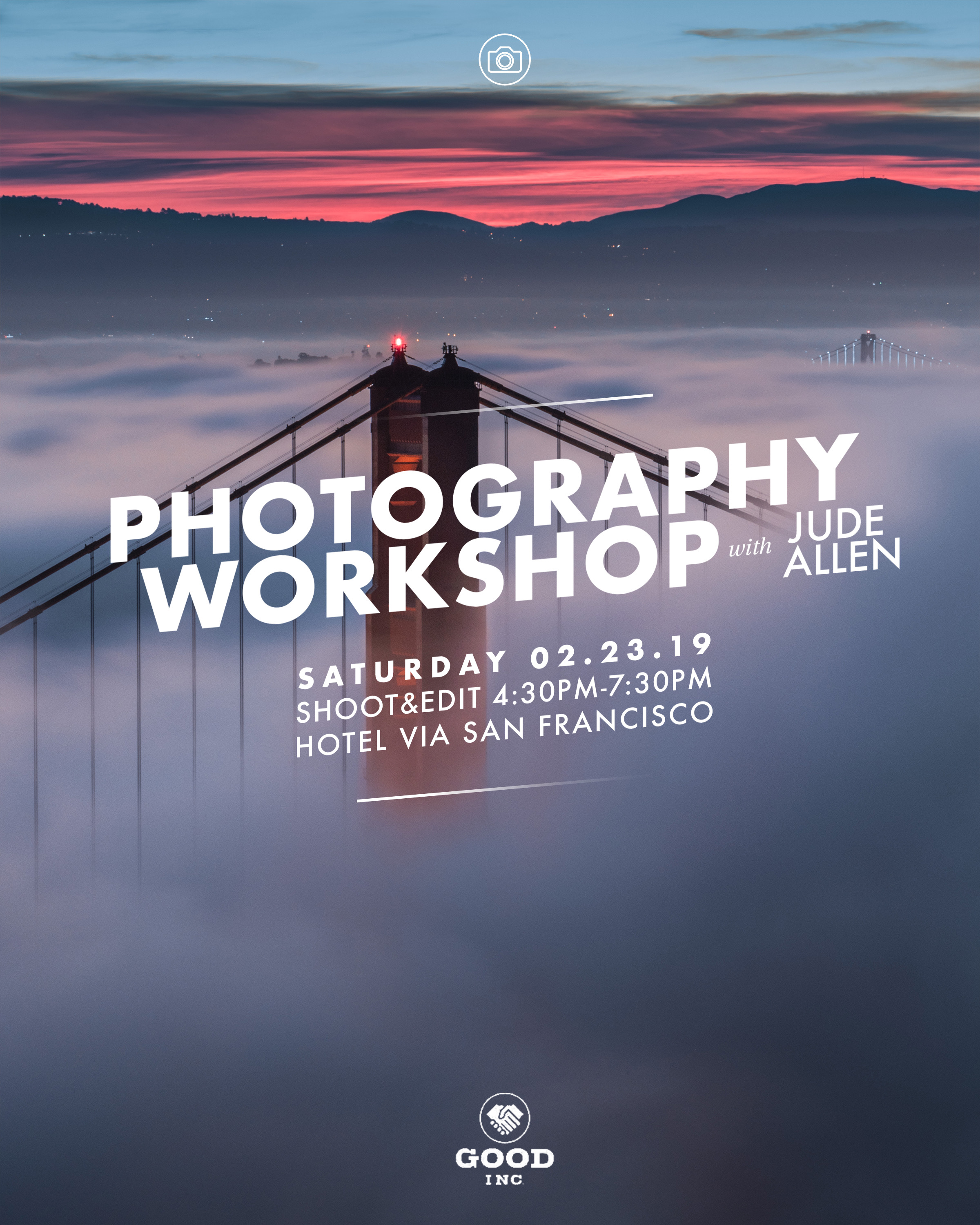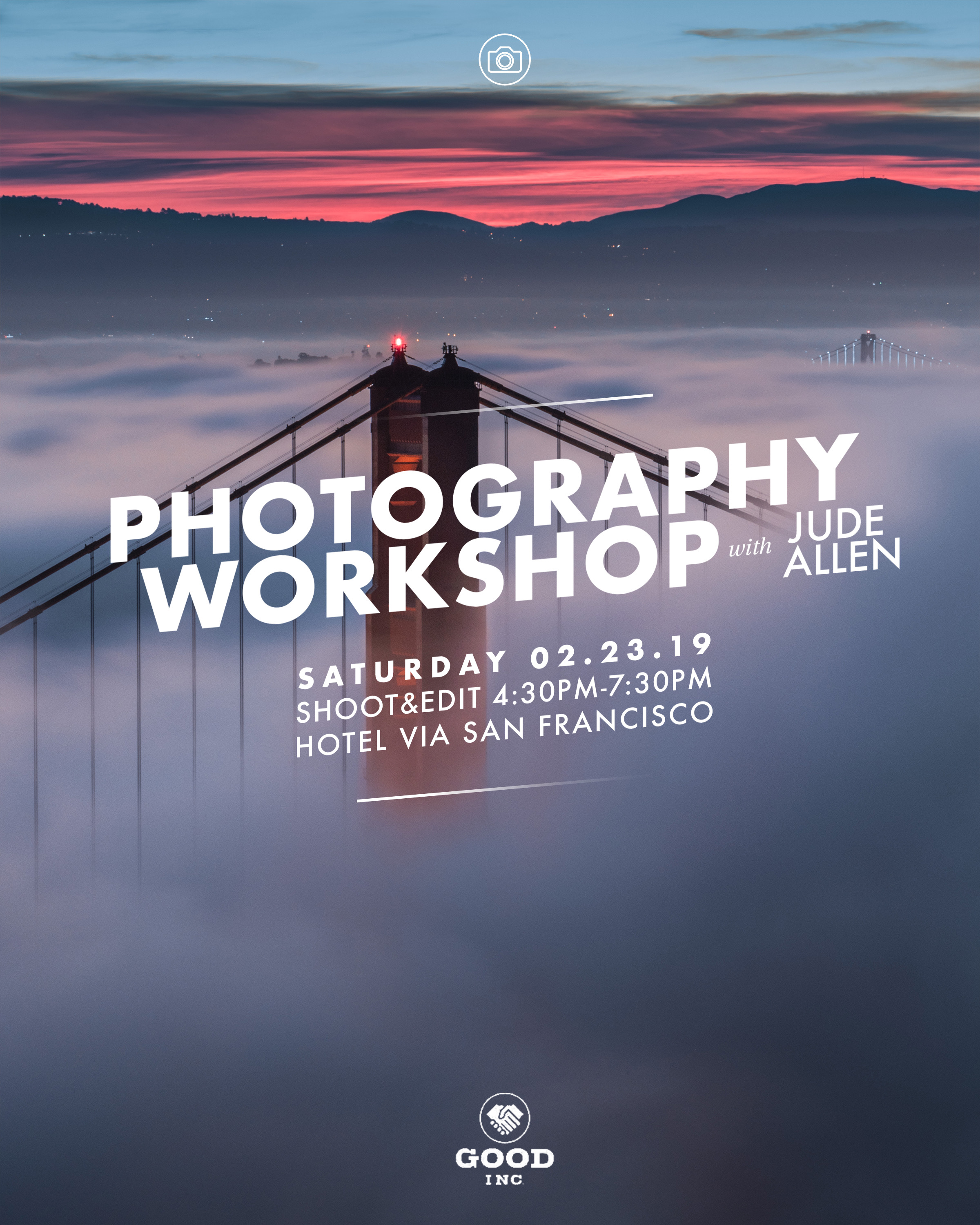 sold out
Jude Allen Photography Workshop
This workshop is designed for photographers of any level that want to learn some new skills and techniques that can help improve your photography. Jude will be sharing how he approaches creating unique images from start to finish. Our guests will have the opportunity to shoot alongside Jude, and go into the classroom and edit those images as he guides guests through the process. We will also be spending some time after the event at the Via Hotel for drink and snacks and an informal Q&A opportunity!
Two Part Workshop
Part 1
Shooting Workshop
Jude will cover basic photo taking techniques
- Camera settings (F-Stop, Shutter speed, ISO)
- Photo Composition (Leading lines, Converging lines, Foreground use)
Part 2
Editing Workshop
Jude will be covering his editing process from start to finish
- Lightroom (sliders, basic and advanced editing techniques)
- Image retouching (how to make your photo stand out)
After Party! After the workshop we will head up to the rooftop lounge at Hotel Via. There we will enjoy drinks and snacks, and guests will have the opportunity to ask Jude questions.
When : February 23, 2019
4:30 - 7:30pm Workshop Time
7:30 - 10pm After Party